Window
The worldwide construction industry is successfully implementing use of WindOcoat. The liquid WindOcoat is applied by spray or roller and protects windows in transit, and during fitting & installation from mortar and plaster overspray and scratching. The temporary protective peelable coating protects not only the glass but also the window frame and unlike conventional plastic films it will not become easily detached or leave any residue when removed by peeling.

$32.54
The Ultimate Window Protective Spray Paint Has Been Released by Genera...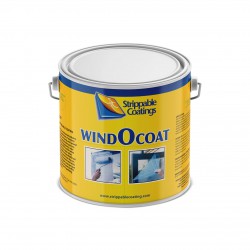 $32.39
Windocoat 4930 is a clear water resistant temporary protective peelabl...