Multi-Use
Strippable coatings are temporary coatings which can be peeled off from the substrate. These peelable, multipurpose paint coatings are removed in large sheets or sections. Strippable coatings have proven to be a cost-effective and time-efficient solution for a variety of substrates. These peelable, temporary paints can be applied on concrete, metals, plastics, and glass, to name a few. Temporary coatings are easy to apply and easier to remove.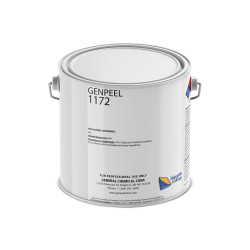 $65.00
GenPeel 1172 is a water based coating for direct application over a va...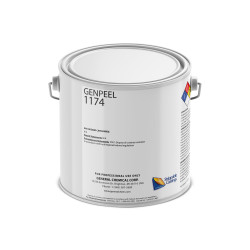 $105.00
GenPeel 1174 is a protective peelable coating for direct application o...