Wood Paint Strippers
WOOD STRIP 3900 is very efficient in removing air-dried finishes. It does not darken or damage wood. It does not contain caustics, methylene chloride, alcohol, petroleum distillates, or paraffin wax. WOOD STRIP 3900 contains very low volatile organic solvents (VOCs) and no hazardous air pollutants (HAPs). WOOD STRIP 3900 is biodegradable, making it the ideal paint stripper to use outdoors.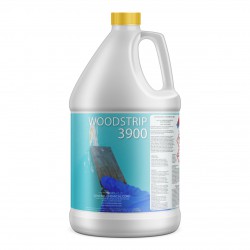 $31.95
Water Based Thixotropic Gel Super Concentrate Mildly Alkaline Paint St...