Steam Cleaner
Steam Cleaners is used to remove any residual Foundry Metal Cleaner from core boxes and tooling.
Description
Foundry Steam Cleaner
Our Foundry Steam Cleaner is a concentrated formula which contains an internal corrosion inhibitor to prevent flash rusting of the core boxes and tooling.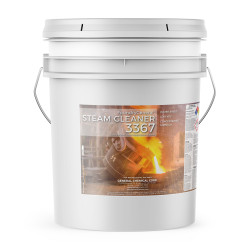 $71.25
Steam cleaner with corrosion inhibitor.