Protective Booth Coatings
Hour after hour, shift after shift, the paint spray booth accumulates undesired buildups of overspray, which must be removed. Maintaining a clean paint booth system results in better application of paints, leading to higher customer satisfaction and reduced labor costs.  Our protective coatings help efficiently remove paint overspray.  

$15.50
Booth Coat 1780 is a water based, fast drying, coating that has been f...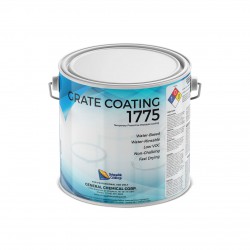 $29.40
A water based, fast drying, white grate coating. with special resins t...