Cast On Strap Battery
Our water-base and solvent-base, halide-free soldering fluxes are used for COS battery manufacturing. The low-corrosive soldering compounds are used for joining lead alloys together or for fusing various metals with tin/lead solder in cast on strap battery (COS) manufacturing. It has found excellent worldwide acceptance in the COS battery assembly field because of its non-corrosive tendencies once the fusion operation is complete.
We are largest supplier of soldering fluxes to Cast On Strap Batttery manufacturers for a very good reason.
General Chemical Corp. has been supplying this proven cast on strap battery soldering flux for COS battery manufacturers in Eastern & Western Europe , Middle east, China, India, Taiwan, México, and the USA for more than 25 years. World's largest COS Battery manufacturers are using No Rez® 65 COS Flux for more than 3 decades.
General Chemical's No Rez® 2-COS Halide Free Flux For Cast-on-Strap Battery Manufacturers has found excellent acceptance in the battery assembly field because of its non-corrosive tendencies once the fusion operation is complete (unlike harsh, water-based acid fluxes to the assembly equipment). 2-COS flux has wide window of operation, whether running at low temperatures due to straps cracking, or high temperatures to accommodate large malss plates.
Mike, I receive the results from the cross-sectioned straps today, the results confirm that the flux produces straps with minimum gas voids & in fact it has produced the best straps of any of the fluxes I have tried to date. The lug to strap fusion is poor compared existing flux production, this is more to do with lug preparation than your flux. Bottom line (one of the world's largest battery manufacturer) needs to do further work on the COS operation & pre-conditioning of the lug surface & once this work has been completed I would be interested in pursuing your flux further.

Thanks
Manufacturers in Austria, Brazil, Bulgaria, China ,India, Israel, Jordan, Korea, Mexico, Taiwan, United States and other countries are currently using our product.
We have acquired Henkel Surface Technologies worldwide soldering flux division which is also known by Novamax Technologies or ICP since September 25,1998 No Rez 65 COS Flux

PRODUCTS
No Rez 65 Water Based Cast On Strap battery soldering flux concentrate
No Rez ® 2-COS Solvent Based Cast On Strap battery soldering flux mild on the equipment and halide free
Alkine 3880 Water Based Lead alloy is used for grid manufacture. Suitable degreaser cleaner with low Ph level which can be used on lead alloys. Coscoat 4560 1. Protective Coating on ABS & PP Battery Containers 2. Protective Coating on Lead Strip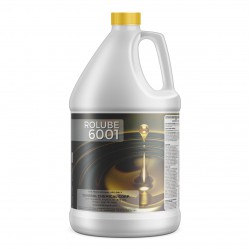 $29.95
ROLLING MILL LUBRICANT Ships in 1 Gallon Plastic Jug, 5 Gallon Plastic...